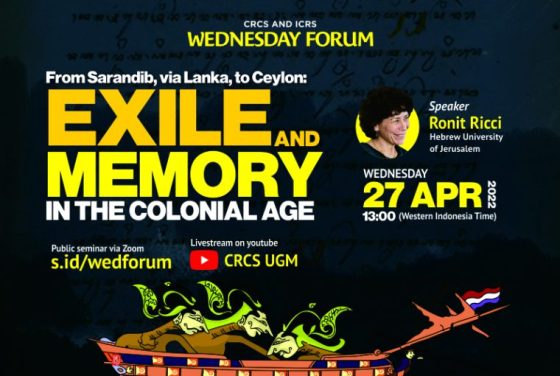 Wednesday Forum – 27 April 2022 The small, Indian Ocean island known as Sarandib, Lanka, and Ceylon was a site of banishment throughout the 18th century for members of royal ...
Wednesday Forum – 2o April 2022 Religious extremism among students in major campuses in Indonesia remains a cause for concern for Indonesian government officials. Several social and political surveys, journal ...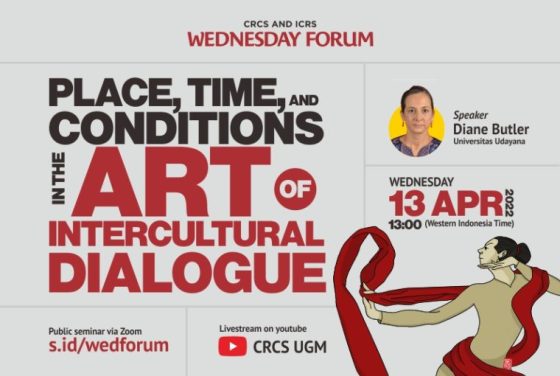 Wednesday Forum – 13 April 2022 How can mutual understanding and exchanges among people of different cultures and ethnicities be supported in a manner that recognizes the variety of their ...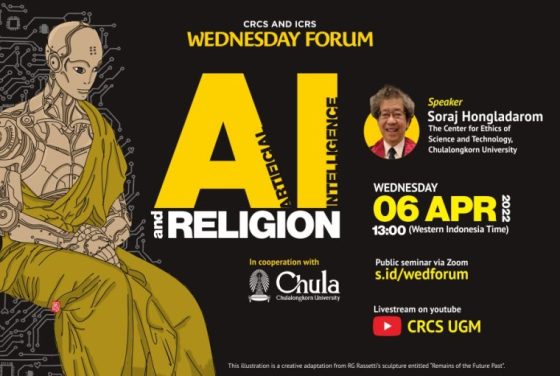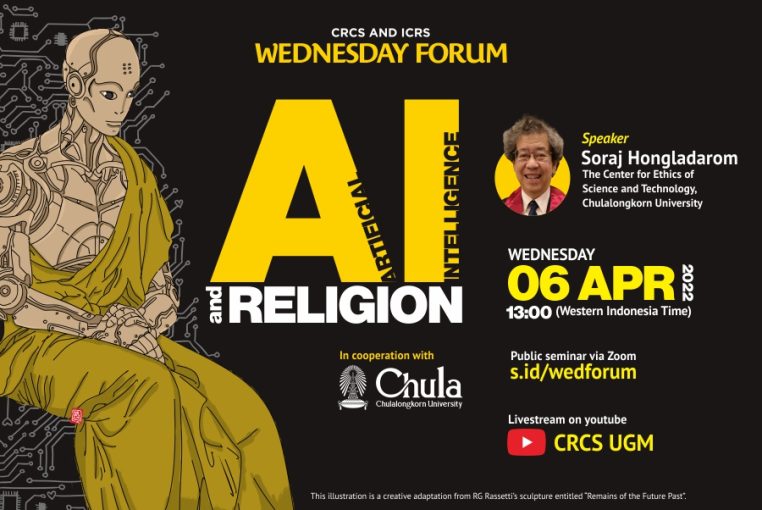 Wednesday Forum – 06 April 2022 In this talk I would like to talk about the role that AI can play regarding religion. Since I come from a Buddhist culture, ...
26 Aug
Undangan Webinar Publik RISOS (Reading in Social Sciences) #7 Populisme Sayap-Kanan dan Kekerasan Main Hakim Sendiri: Membandingkan Indonesia dan India Jumat, 26 Agustus 2022, 14:00-16:00 WIB Pendaftaran: https://bit.ly/RISOS-8 Narasumber: (1) Sana ...
24 Jun
Undangan Webinar Publik RISOS (Reading in Social Sciences) #6 Ragam Kuasa di Indonesia: Hukum, Seni Tradisional dan Kebebasan Beragama Jumat, 24 Juni 2022, 14:00-16:00 WIB. Pendaftaran: https://bit.ly/RISOS-6 Narasumber: (1) Samsul Maarif (Ketua Program ...
Known as a city of culture and academic accomplishment, the Javanese city of Yogyakarta is a fascinating place to study religion. It is home to several of the most respected public and private universities in Indonesia. In 2006, three of these universities, Universitas Gadjah Mada (UGM), the State Islamic University (Universitas Islam Negeri/UIN) Sunan Kalijaga and Universitas Kristen Duta Wacana (UKDW), formed the Indonesian Consortium for Religious Studies (ICRS). At the core of the Consortium is the regular doctoral program in Inter-Religious Studies (IRS), which is legally located in the Graduate School of UGM and has been accredited "A" by the Indonesian National Accreditation Agency for Higher Education (Badan Akreditasi Nasional Perguruan Tinggi/BAN-PT) since 2016.
Religious studies have become established in academia as a discipline or an academic field of study. While the field of inter-religious studies, understood as focusing on the relations between religions, has grown quickly in the past decade, with textbooks and journals carrying the name starting to appear. Yet, as an academic field of study, both still leave open a wide space of diverse views in terms of their objects, scopes, and methodologies.